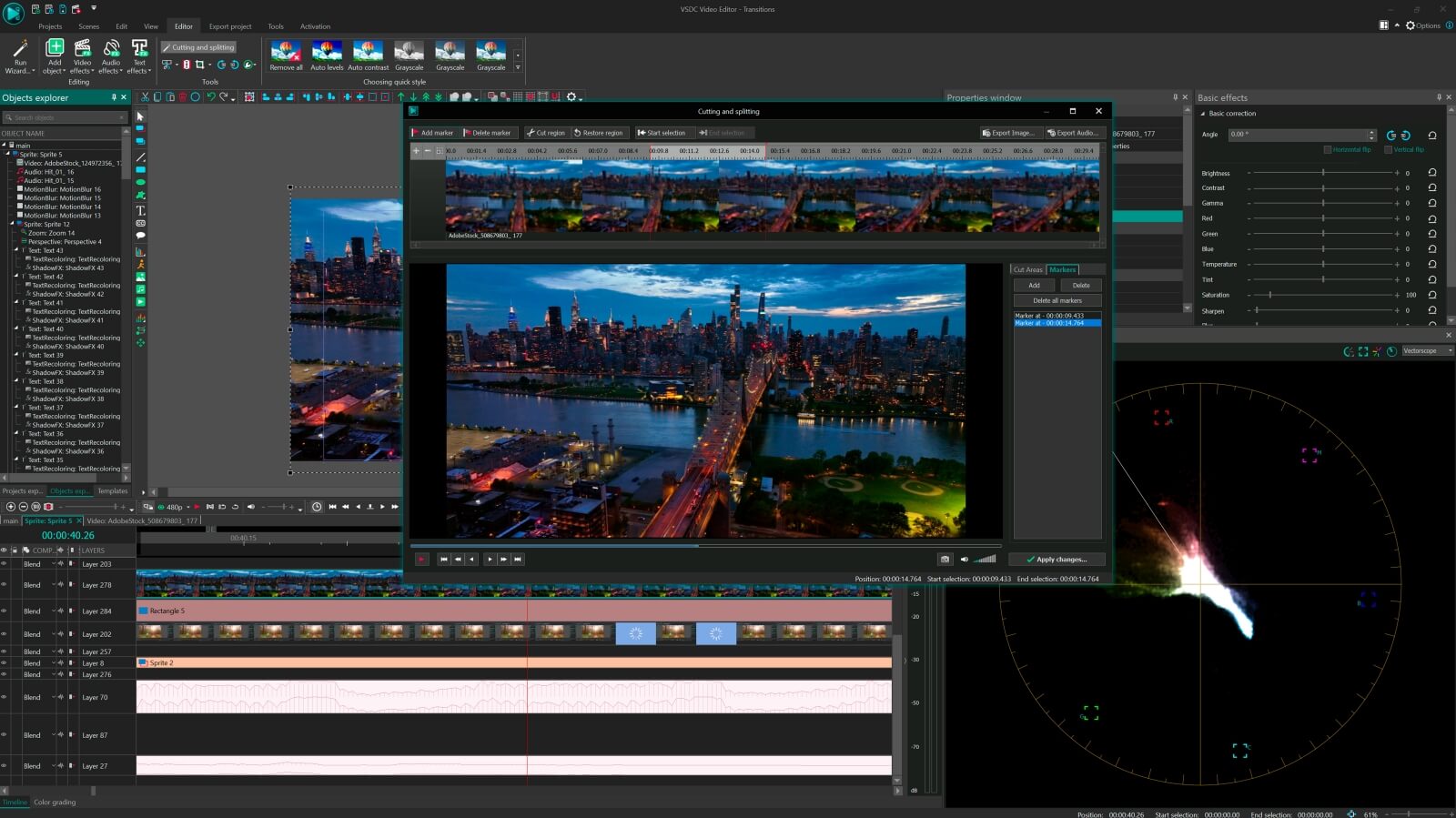 Making a topnotch video file usually requires certain skills and knowledge, except for very basic operations. But does this really have to be so all the way? No! VSDC Free Video Editor combines three F's that rarely meet in one tool: this video editing program is Free, Functional and Friendly.
With VSDC Free Video Editor you can feel yourself Spielberg or Nolan without spending hundreds of hours on mastering a video editing tool. In fact, this program is so easy to use that you can start making quality HD video filled with nice special effects and ambient background music in merely 15 minutes!
And such impressive simplicity doesn't mean the software is merely a toy for beginners. In fact the functionality of the tool is as impressive too. For instance, VSDC Free Video Editor provides 100% support for most of popular video formats, namely: AVI, MP4, MKV, MPG, WMV, 3GP, FLV for video; MP3, WAV, WMA, FLAC, PCM, OGG, AAC, M4A, AMR for audio; and BMP, JPG, PNG, PSD, ICO, TIFF for images. Even more, you can transparently work with video chunks in different formats – the tool handles them all.
The program can write many formats too, and the best part is it can directly record the final video to the destination device, be that a media player, a DVD disk, an iPod/iPad device or a smartphone. Easy transferring of the final video to multiple device means easy sharing and better publicity of your creation.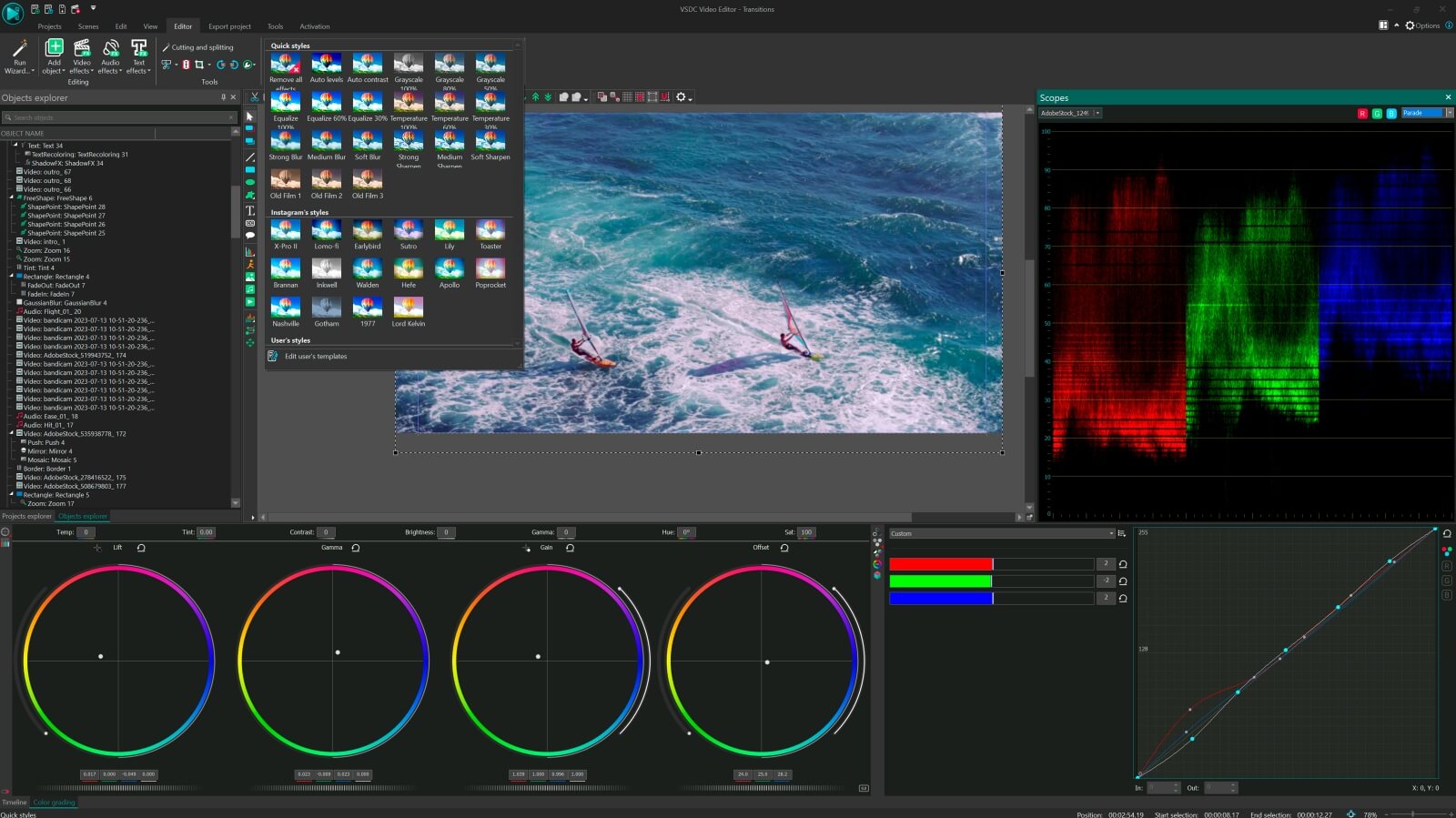 Needless to say, a quality video needs special effects to underscore dramatic moments, or to picture out particular emotions. VSDC Free Video Editor has a galore of them. Classical warps, whirlwinds, color effects and image transformation are neighboring with multiple image filters and nice audio effects. Grouped into four categories, these tools if applied smartly can turn a good work into an excellent one!
And this can be said about VSDC Free Video Editor in a whole. Don't settle for just good videos; create excellent ones, as now you have a proper tool for that!
Free Download :